Agents of Sustainability
In 2015, we created the communication language for the UN Sustainable Development Goals. Two years later, we translated the 169 targets—the driving forces of the agenda—into a comprehensive communication system. In reality, we turned sustainability into a periodic table.
Today, we are a growing consultancy. By combining our deep knowledge of sustainability, communication and design skills with business strategy and activation initiatives, we are accelerating the transformation to a sustainable future.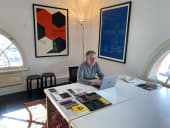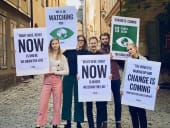 Our Story
The New Division is building on 20 years of brand and advertising experience from the New York agency Trollbäck + Company. After creating the iconic language for the 17 Global Goals for the UN in 2015, Jakob Trollbäck founded The New Division together with Hannah Boman, a sustainability consultancy working with strategy, communication and activation. We assist organizations, governments, corporations and investors play their part in the creation of a sustainable future.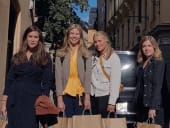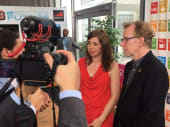 The TND Family
Our company has been around for 4 years and is constantly evolving with the growing sustainability demands from our clients and increased awareness within the business sector. By being a part of the team you will have the opportunity to work with people from various fields and industries bringing your own expertise to the table to truly transform and challenge the status quo.
We all want to make the world a better place and we all believe it can be done. You will get the chance to work with large corporations, small NGOs and everything in between, all focusing on bettering the way they operate and communicate.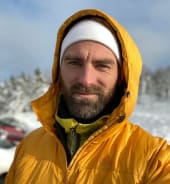 Calle Strand
Head of Communication & Design
Outdoorsy and handy with an extraordinary flair for the written word. A social science degree and over 15 years within the communication sector. Meet Calle, head of our Communication & Design department.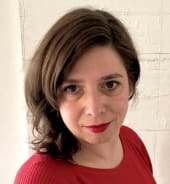 Christina Rüegg Grässli
Creative Director
Christina is an award-winning Creative Director and designer with over twenty years of experience. She was the lead designer for the Global Goals and now based close to Zurich. Christina works on both swedish and international projects and she is a trained classical singer.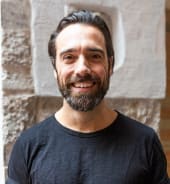 Christian Göran
Project Manager/Producer
Christian Göran is an ocean enthusiast who enjoys surfing and free diving as much as discussing geopolitics.A former commercial pilot now back on the ground focusing on sustainability. With over 10 years of experience in design work and project development from different industries, Christian works as a Project Manager and Producer.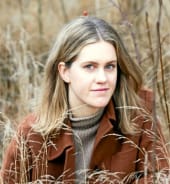 Hannah Boman
Co-founder & Head of Operations
Music lover and frequent concert goer Hannah started her career at Trollbäck+Co after completing her BA in Communication. A master multitasker and with TND from the very beginning, Hannah is our Head of Operations.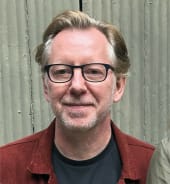 Jakob Trollbäck
Founder & CEO
His passion for complexity and powerful communication was driving the award-winning design system for the 17 Global Goals. He is driven by beauty + logic and will most likely talk to you about elegant equations. He also has some impressive DJ skills. Meet our founder Jakob.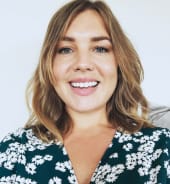 Nanna Göransson
Graphic Designer
Nanna is one of our fierce designers with a BA Hons Graphic Design and has been instrumental in creating the visual system for all the 169 Global Goals targets. Nanna is our health and spiritual guru and knows everything about organic well-being.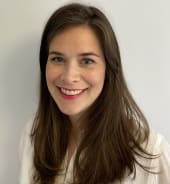 Sandra Runsten
Head of Strategy (on maternity leave)
Gardening and sauna enthusiast Sandra has an economics degree and over a decades experience within sustainability consulting. She heads up the strategy department at TND with her extensive knowledge within reshaping businesses.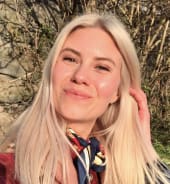 Sara Elisabet Lindström
Sustainability Strategist
Sara is a part of the strategy team and manages climate calculations and sustainability analysis for our clients. She finds it exciting to try new ideas and detect the best solutions. Sara often spends the weekends at her family's cabin, fishing and reading sci-fi.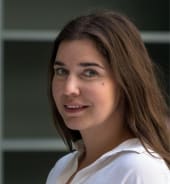 Therese Aziz
Head of Activation
Film buff and cooking enthusiast with high-level organizational skills. Therese has a comms and film degree together with over 10 years production experience, she heads up our Activation department.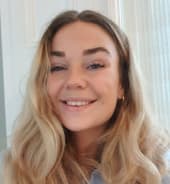 Vilma Burman
Executive Assistant to Founder
Ocean-lover and food enthusiast Vilma comes from a bachelor in Development studies and a master in Strategic Communication. Amongst other things, she keeps tabs on Jakob, making sure he spends time on the right things.
Hanna Näslund
Communication Strategist & Copywriter
Adventurous Hanna combines her love for nature with a passion for communication. She finds her flow when skiing or cycling, as much as when she gets to play with the words for a good cause. Hanna brings 10+ years' experience from the outdoor and sports industry.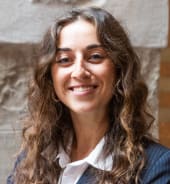 Jessica James
Intern/activation department
Originating from Australia, Jessica has completed a BA in Development Studies at Lund University and is currently undertaking Business Development at Hyper Island. With a specific interest for the circular economy and a general passion for this field, she hopes to drive sustainability forward in an engaging and accessible way.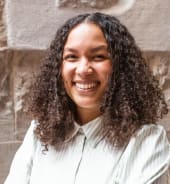 Vanessa Vicko
Intern/strategy department
Vanessa has a B.A. in development and international cooperation, and her interest in sustainability started already in high school. What was then a focus on social sustainability developed into a general sustainability interest during her university studies. When off duty she prefers movie marathons and concerts with friends