What is COP26?
The COP, or Conference of the Parties, is the annual UN climate change conference where the global climate emergency is discussed among member states with a focus on reviewing progress and implementing actionable plans. It is one of the world's largest international meetings where world leaders and representatives from civil society organisations are present. The 2021 meeting in Glasgow will be the 26th meeting, which is why it is called COP26. The intention with COP26 is to get the world's leading economies to commit to ambitious goals on how to decrease emissions within the next 10 years, which will determine if the world will meet the goals of the Paris Agreement by 2030.
Latest blogs at Resumé.se (Swedish)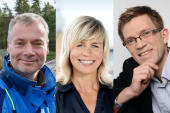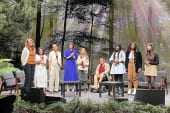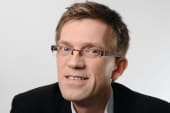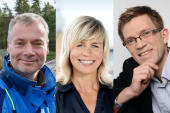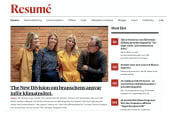 What has happened at previous conferences?
The first COP meeting was held in Berlin, Germany in March, 1995. The COP Presidency rotates among the five recognized UN regions being Africa, Asia, Latin America, the Caribbean and Europe. COP is held every year, with exception from last year, as it was postponed due to the pandemic.
One of the most important COP conferences is arguably COP21, which took place in Paris in 2015 and laid the foundation for the Paris Agreement. During COP21, it was also decided that all countries should revise and update their action plans every five years. And since last year's conference was cancelled, this discussion shall take place at COP26. This means that COP is a highly important meeting where the establishment of action plans can direct countries in achieving Global Net Zero emissions. Net Zero refers to achieving a balance between the amount of emissions produced and those removed from the atmosphere in order to become climate neutral.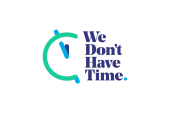 We Don't Have Time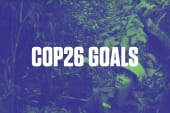 COP26 OFFICIAL SITE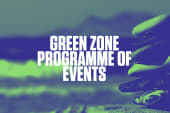 COP26 OFFICIAL SITE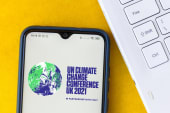 TND INSPIRATION
What will TND be doing at COP?
The New Division has, together with New York Times created the brand for Climate hub which is a physical and virtual space where influential leaders and thinkers join forces with the wider community to debate, discuss and discover actionable climate strategies. Our founder Jakob Trollbäck is the creative director for the Climate Hub space. The Climate hub features exhibitions, debates, and films created by the TND team.

Our communication strategist Hanna Näslund and our co-founder Hannah Boman will be on site to report for the Swedish digital magazine Resumé. They will also guide us through what is happening at COP26 with daily updates on our social media channels and follow the conference progress closely.