Storskogen
Storskogen is a holding company with over 200 subsidiaries. Their vision is to be the best possible owner of small and medium-sized enterprises. As a part of their sustainability work, Storskogen had performed a Global Goals mapping, which they asked  The New Division to review and verify.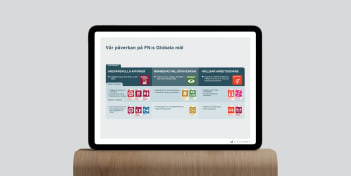 Opportunity
The New Division worked together with Storskogen to analyze how they, as a business and owner, impact the Global Goals and its 169 targets. This project also aimed to create a format for how Storskogen and its subsidiaries report their business impact on the Global Goals.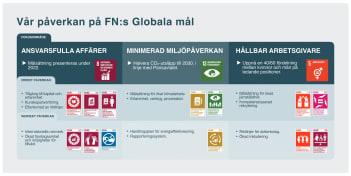 Process
The Global Goals mapping was carried out by evaluating the significance of the 17 Global Goals and 169 targets in relation to Storskogen's business activities, sustainability efforts, and influence as an owner. The New Division analyzed and verified both direct and indirect impacts. All 169 targets were considered.
The final delivery was an 8-page document covering the process, recommendations of goals and targets, connections to Storskogen's business, and a matrix summarizing the assessment. The matrix also included targets that show potential to become relevant for Storskogen in the future.
The analysis was delivered as both a report and as a visual one-pager, enabling Storskogen to use the results in several outputs.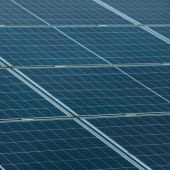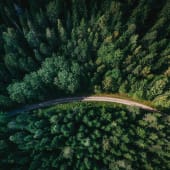 Change
At the end of the project, Storskogen received recommendations for how their original Global Goals mapping could be tweaked to connect it to the core business further.
Three Global Goals were identified to have a particularly strong connection to Storskogen and were, as a result of this, linked to the company's sustainability focus areas. These focus areas were further strengthened by a total of 13 targets, illustrating where Storskogen has a direct and indirect impact on the 2030 Agenda. The updated Global Goals mapping was included in Storskogen's yearly report and on Storskogen's website.
The analysis connects to Storskogen's role and how the company can influence and accelerate the sustainability efforts of its 200+ subsidiaries.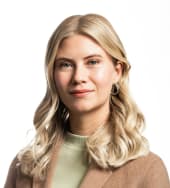 We'd be happy to tell you more